Message from our Department Head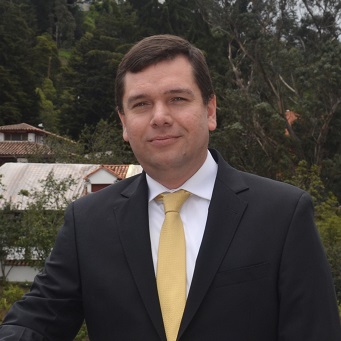 Deseo comenzar este saludo, resaltando que este año 2017, nuestro programa de pregrado en Ingeniería de Sistemas y Computación está cumpliendo 50 años de su creación, siendo el primer programa de esta disciplina en Colombia y en el 2018 cumplirá los 50 años de su apertura con la primera cohorte de estudiantes. Contar todas las historias y desarrollos que se han realizado, no solo en el programa sino también a nivel del Departamento de Ingeniería de Sistemas y Computación en cuanto al impacto a nivel nacional e internacional sería una labora extensa; pero lo que si deseo resaltar y de lo cual estoy seguro, es que hoy somos lo que somos como programa de pregrado y como departamento, es gracias a toda esta historia de aciertos y mejoras por parte de todos los profesores, directores y miembros que han contribuido con ese grano de arena para formar un departamento sólido, de impacto, de proyección y líder en el sector de la Tecnologías de la Información y de las Comunicaciones. read more...
Work with us


Positions in different areas at the Systems and Computing Engineering Department are currently open.
The Systems and Computing Engineering Department at Universidad de los Andes, Bogotá Colombia seeks qualified candidates for tenure track positions at the Assistant Professor level. An earned Ph.D. in Computer Science or related disciplines is required. Candidates should have a record of exceptional research in their early careers.