Los videojuegos son un medio de comunicación moderno que puede servir para transmitir una gran diversidad de mensajes, más allá del entretenimiento. Este foro describe esta interesante faceta de los videojuegos y muestra algunos ejemplos relevantes para nuestro contexto.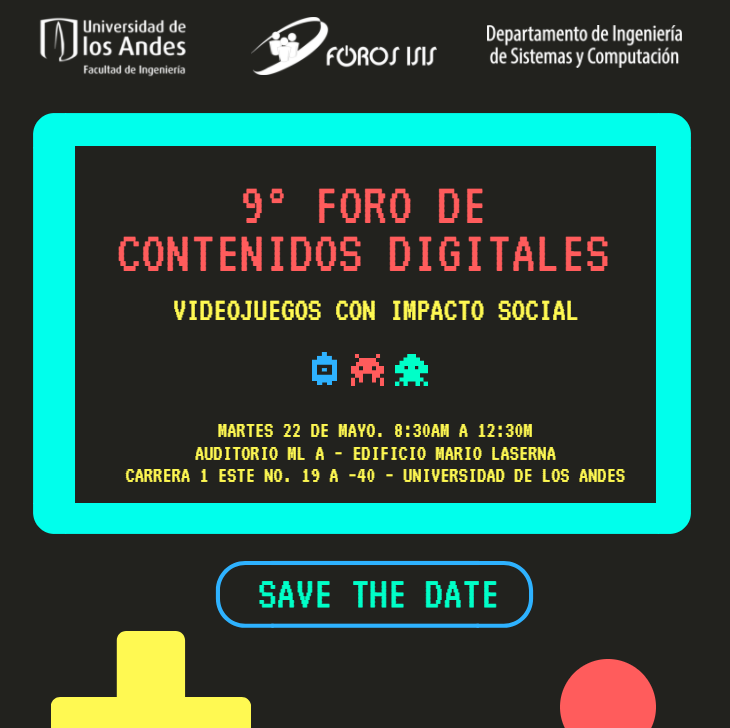 | | |
| --- | --- |
| Hora | Actividad |
| 8:30am - 9:00am | Registro |
| 9:00am - 10:00am | Bienvenida – Introducción – Presentación del Portafolio de Desarrollo |
| 10:00am - 11:00am | Keynote: Video Games for Social Impact: Design and Development |
| 11:00am - 12:00m | Lecciones aprendidas de casos colombianos |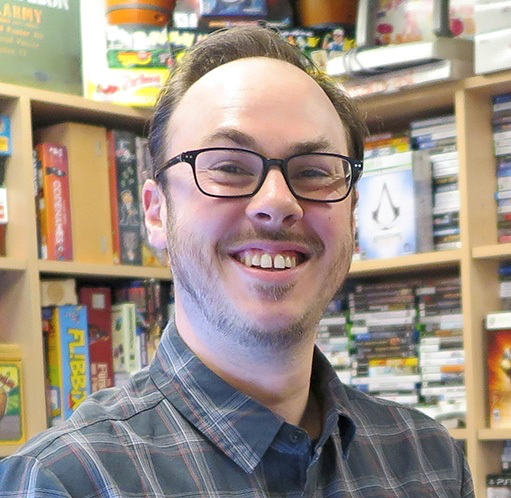 Rik Eberhardt - Studio Manager (MIT Game Lab)
As Studio Manager for the MIT Game Lab, Rik Eberhardt spends his days playing Tetris: with people, boxes, tasklists, equipment, money, and time. When not staring at a spreadsheet trying to fit in another computer purchase, a last minute event budget, or placing undergraduate researchers on a Game Lab project, he's chipping away at spreadsheets on his DS, reproducing pixel-art in Picross and Picross 3D, or managing the ultimate spreadsheet, a game of Sid Meier's Civilization. He is also an instructor for two MIT Game Lab classes on game production and has served as a mentor and director for multiple game development projects including elude, a game about depression produced in the summer of 2010. He holds a Bachelor of Arts degree from the College of William & Mary, is a Certified Scrum Master, a PMI Agile Certified Practitioner, and is currently working towards a Serious Games MA Certificate from Michigan State University.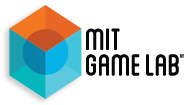 ---